They may be relatively new, but the best Wi-Fi 6 routers are already raising the bar in what to expect from a quality internet signal. Because of that, more and more devices and routers are coming out with
Wi-Fi 6
support and you'll have to get one just to stay up to speed.
There are a few specific benefits that come with Wi-Fi 6 routers. Not only do you experience speedier connections but also a larger coverage area. The end result is an uninterrupted, faster signal with improved coverage. And with a top router, you'll also experience features such as MU-MIMO and a good selection of ports. Some of them even use mesh router tech and rank among the best mesh Wi-Fi routers available today. Upgrading the router improves your internet connection in multiple ways. 
So, whether you're finding your network connection to be sluggish or want to unlock blazing fast internet speed on your Ultrabooks, tablets, or smartphones, getting a quality Wi-Fi 6 router will take you to the next level. Take a look at our top Wi-Fi 6 router picks of 2021 and see which one will be the ideal upgrade for you.
There may be a few things you might not like about the TP-Link Archer GX90. It's big, it's bulky, and it's expensive. However, those are easy to forgive when you realize that you're getting a big bang for your buck. This is among the best Wi-Fi 6 routers out there, boasting a handful of features for hard-core gamers. That includes a dedicated 5GHz 'gaming band' that lets you hog most of your household bandwidth when you need it. Have younger gamers at home? It also provides good parental controls like content filters to block unsuitable material, with pre-set profiles for children of different ages. 
Read the full review: TP-Link Archer GX90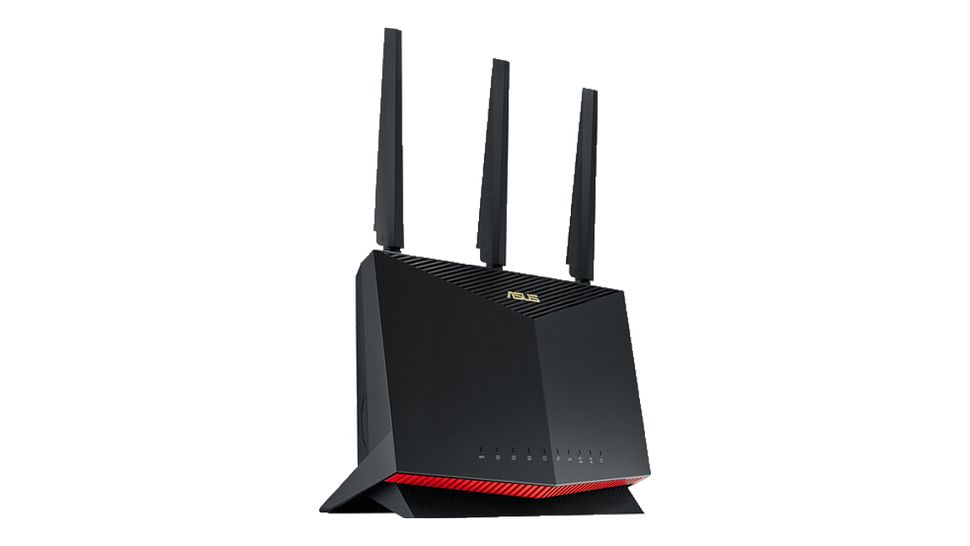 Asus has a winner on its hands with the Asus RT-AX86U. Not only does the company continue with its tradition of excellent gaming-centric devices but it has also introduced one of the more affordable Wi-Fi 6 routers out there, even if it's still a bit pricey compared to most routers on the market. The device comes with some great features if you're a gamer including assigning an ethernet port as a dedicated "gaming" port, a 2.5 Gigabit Wan port, and NVIDIA GeForce Now Cloud Gaming Optimization. It also comes with some other useful features such as robust parental controls.
Read the full review: Asus RT-AX86U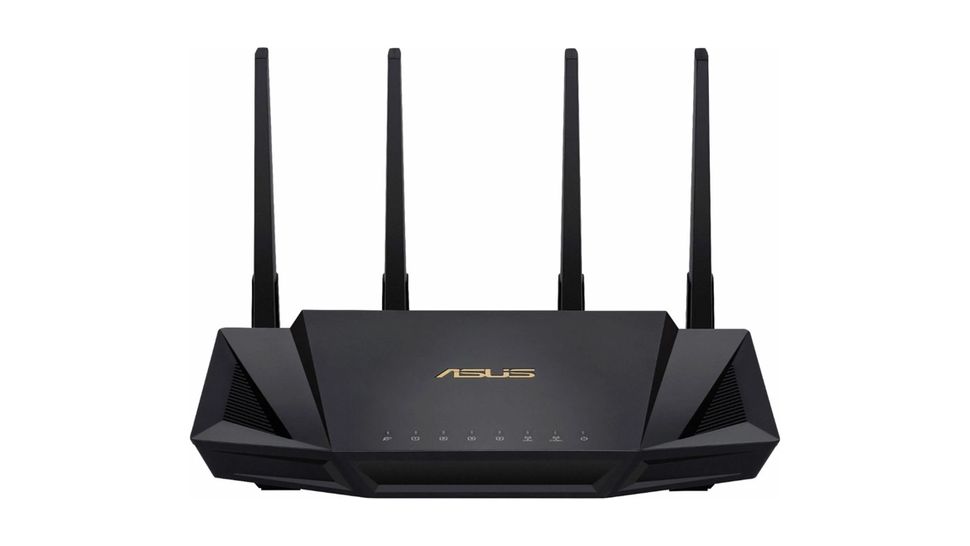 There are some excellent Wi-Fi 6 routers coming to market. Unfortunately, quite a few are just way too much for most homes, not to mention too expensive. Enter the Asus RT-AX58U. It brings Wi-Fi 6 into your home at a fantastic price, with just enough features to keep most small to medium home networks at the top of their game. So while it might not have the port selection or gaming features that it's big brother, the RT-AX86U, has, it does offer the same parental controls as well as excellent Wi-Fi 6 support.
Read the full review: Asus RT-AX58U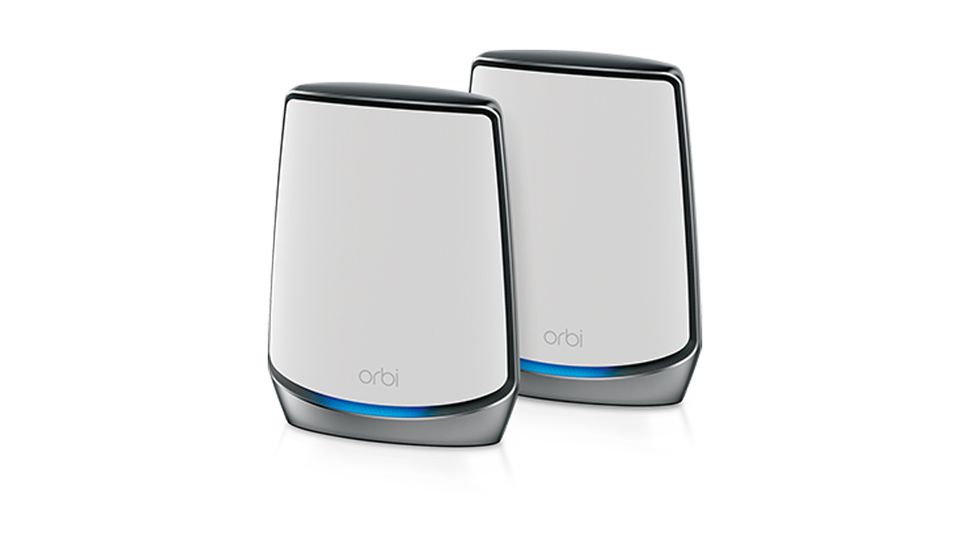 If you're ready to jump on the Wi-Fi 6 bandwagon, the Orbi WiFi 6 is your best bet when it comes to getting the best Wi-Fi 6 routers. It's not by any means a casual purchase, with its steep price tag, but if you're looking to upgrade to a faster and more reliable router to cover a massive space – like your countryside mansion, perhaps, or your crowded smart home – then this one's absolutely worth the money. Plus, it's easy and straightforward to setup, making it great for people who don't have too much experience with Wi-Fi networks.
Read the full review: Netgear Orbi WiFi 6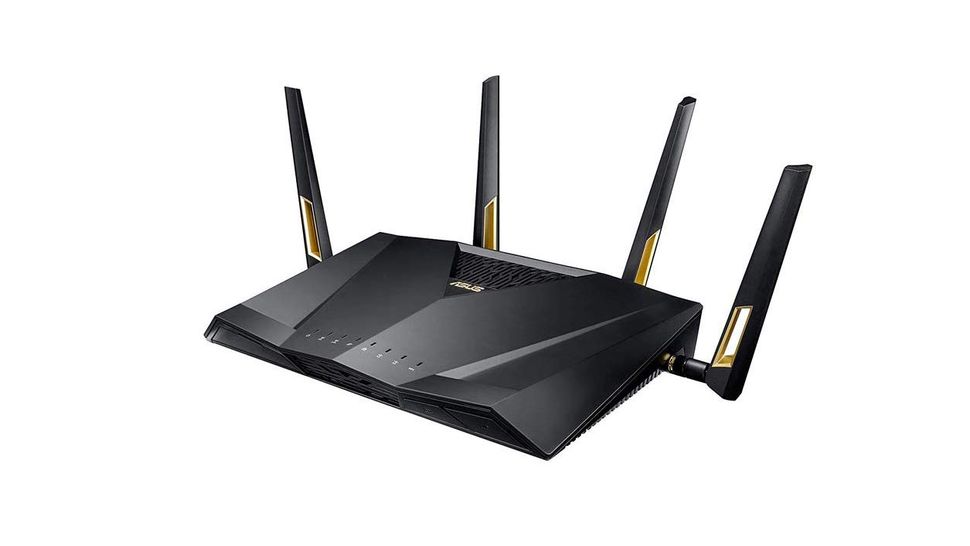 The Asus RT-AX88U has all the bells and whistles that you could want out of a router, including Wi-Fi 6 compatibility. And, it's because it offers so much while resting on the lower end of the current Wi-Fi 6 router price range that makes it our favorite on our list. One advantage of this router over others on the list is the 8 LAN ports. At twice the amount the most other routers carry, the RT-AX88U can save you from having to buy an ethernet switch. Couple that with the excellent web interface and gamer-friendly features, and you have one of the best Wi-Fi 6 routers available right now.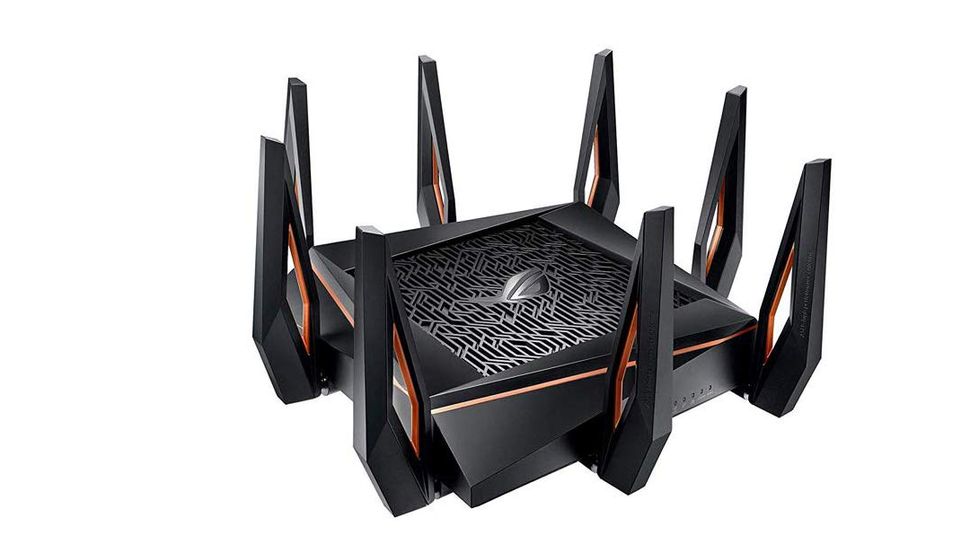 Sometimes running ethernet cable just isn't an option. In fact, if you're a gamer, it can actually be disastrous. You can count on the Asus ROG Rapture GT-AX11000 to help ease your pain. With 8 antennas, MU-MIMO and options to prioritize gaming traffic, this router can help reduce the latency that makes gaming via Wi-Fi a pain. This router has the same great, easy-to-use interface as the RT-AX88U, but only has 5+1 LAN ports. One of those LAN ports is a 2.5 Gbps line, however, which is great for connecting a NAS or other device that needs a lot of available bandwidth on demand.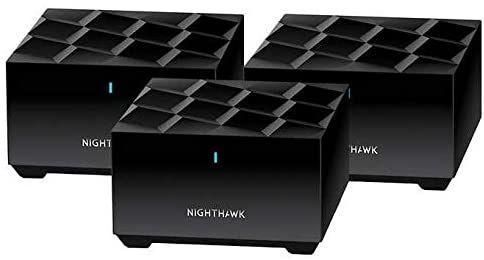 Larger homes need more robust solutions, and while the Netgear Nighthawk MK63 might be an overkill for smaller homes, it's just the ticket if you have a space of up to 3500 sq.ft and need an extremely reliable network for gaming and 4K video. There are some neat features you're getting here as well, including the ability to create a guest network and a network map for monitoring all devices connected to your network. There are no parental controls, however, and as long as you can live with that and the high price tag, this might be the best Wi-Fi 6 router for you.
Read the full review: Netgear Nighthawk MK63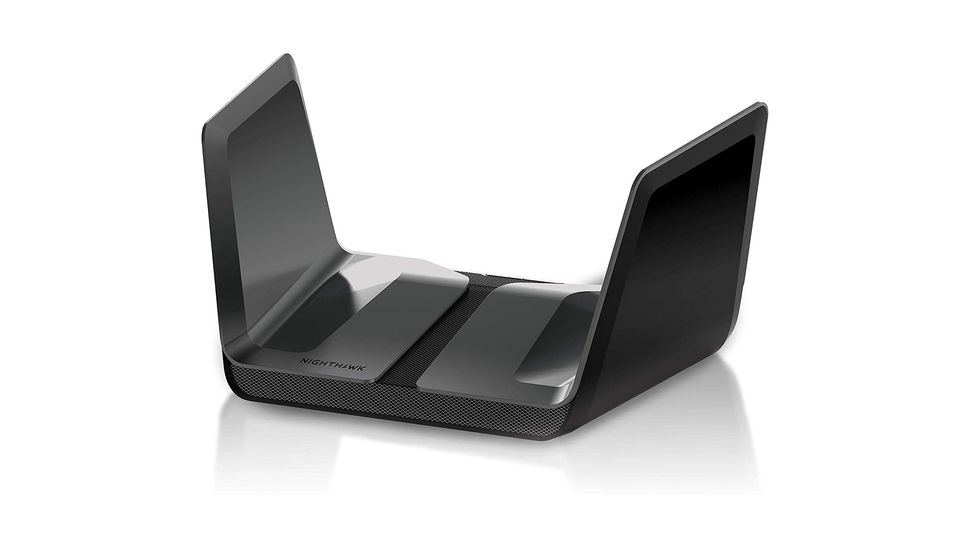 Netgear's Nighthawk routers have always come highly recommended, and the Wi-Fi 6 models don't fall from the tree. This is another Wi-Fi 6 router that ticks a lot of boxes when it comes to features, and surprisingly is on the cheaper side of the market. The one thing that made the RT-AX88U beat out the AX8 is the fact that it only has 5+1 LAN Gigabit LAN ports. Otherwise, this router is an excellent affordable alternative for ASUS's model.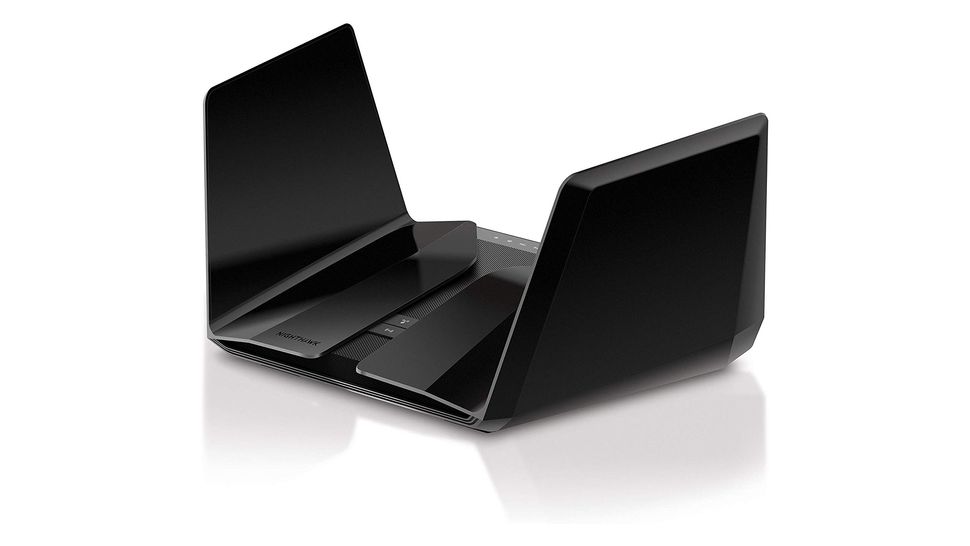 The Nighthawk AX12 is Netgear's analog answer to the Asus ROG Rapture GT-AX11000, and as such it a great alternative. Inside the Batwing-looking appendages on the side are eight antennas, which delivers increased range and high-performance even when multiple devices are connected. If you have a device that needs high bandwidth on demand, this is an excellent router for you. One of the 5+1 LAN connections is a 5 Gigabit port, which once again, is great if you have a NAS.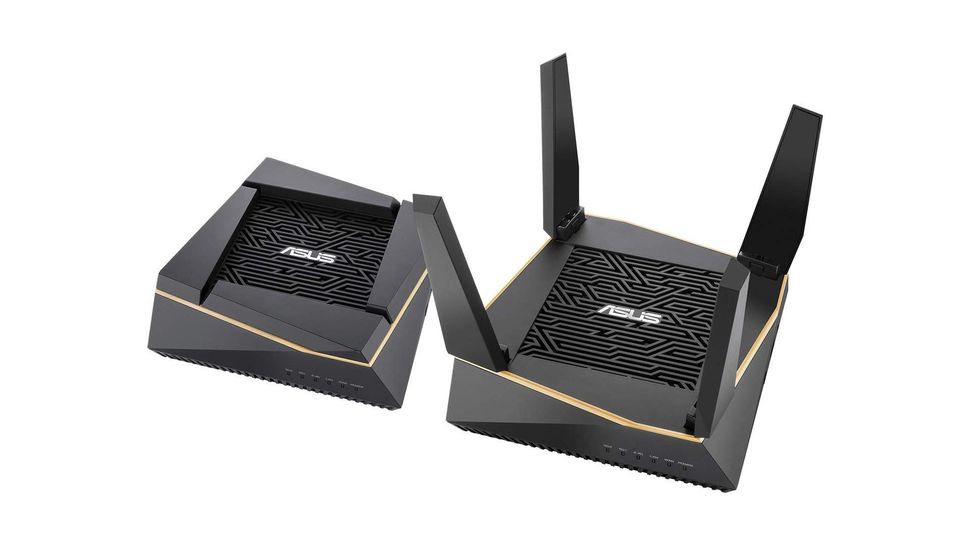 The Asus RT-AX92U is for those who have a large area they need Wi-Fi in, but still want Wi-Fi 6 connectivity. It isn't quite as feature-rich as many of its rivaling Wi-Fi 6 routers, but with its bundle, you get two routers for the price of any one of the others on our list. Since these are designed to work as mesh routers, it's easy to get them going. You hook up one as you would normally, and use the second as an extender. It's a perfect package for multi-story or sprawling households that one router just can't cover.